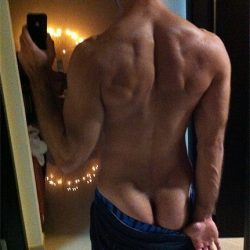 Member Since: June 26, 2018

Rating: (

100%

)

Rated By (

16

)

Rating
Feedback
Rated By
Date

Good guy to work with. 100% satisfied with the socks. Great, strong smell!

Reply back from Author:

Hey! It was a pleasure working with you as well! I hope you're enjoying that package :)

jockboy6090
2020-11-17

Well pleased with socks. Great smell, wet and musky !!!

Reply back from Author:

Hey! I'm so glad you enjoyed them! Please let me know if you'd like a resupply ;)

mascstud50
2020-06-22

Amazing product and highly recommend. Came wet and musky

Reply back from Author:

I'm so glad you enjoyed them, come back anytime! ;)

bradlon
2020-03-25

A1 Seller.Fast delivery and Superb product.Highly Recommend!!

Reply back from Author:

I'm so glad you enjoyed! Come back soon - the inventory is always being refilled. ;)

rowanalong
2020-02-19

Very nice smell, definitely comes sweaty right from the bag. His feet and socks are huge, and definitely worth the buy! :)

Reply back from Author:

Hey! So happy you enjoyed the gear ;) Please come back soon!

CasualKitten
2019-07-18

I ordered a pair of his socks and they were amazing! The socks were soaked in sweat, almost like they just came off his feet. He has an Alpha smell you\'ll never forget, they smelled amazing! I highly recommend!

Reply back from Author:

Thanks man! I love that you guys enjoy my smell!! Come back soon! :)

Thefootslave92
2019-06-08

Amazing seller, fast shipping, I got his huge size 14 dirty socks, they were soaked in his sweat when they arrived and deliciously ripe!

Reply back from Author:

So glad you enjoyed! Please message me again when you need a refill. ;)

Kenben62388
2019-04-26

Awesome seller- quick delivery and the socks were as advertised- awesome. Highly recommend

Reply back from Author:

Thanks again for your order - I'm so happy you liked them! Come back when you need a refill... :)

Peters44
2019-04-20

It won\'t let me message you ?

Reply back from Author:

I'm not sure why! Shoot me an email! :)

PittsGuy4socks
2018-10-19

This guy is great at staying in contact and showing the ordered goods in pics. He seems really nice while being professional. I will gladly get more of his awesome product. The only negative is that the package that arrived was falling open. I don't know if it happened because of travel or just was not securely sealed. Either way, I loved the gear!

Reply back from Author:

Hey man, so glad you enjoyed the gear! My stock and variety of socks has gotten much bigger, hit me up if you need something new. :)

chubtoserve
2018-09-28

Awesome dude. Socks smelt great. All around great experience.

Reply back from Author:

Thanks man, happy you enjoyed them! Got a new stock in - so please hit me up if you need a refill! ;)

Nycbeta
2018-08-30

Socks smelled amazing and are huge! Will definitely do business with again

Reply back from Author:

Awesome! Happy you liked em'! Hit me up when you need your refill ... ;)

thisisrandomforyou
2018-08-23

Easy to work with. The white briefs smell awesome.

Reply back from Author:

That's great!! Hit me up when you need a new pair ;)

Wolfdawg01
2018-08-09

This guy is great. Package came exactly as described. I will definitely order again.

Reply back from Author:

Hey bud, glad you liked them!! My stock has changed and gotten much larger so message me when you need a refill! :)

William-John
2018-08-06

Amazing socks and he truly cares! HIGHLY Recommend.

Reply back from Author:

Thanks! So happy you liked them!

sockboy258
2018-07-06

Thanks for the comment, sexy. ;)

SweatySockMaster
2018-06-27
Description
6"4. Size 14W feet.

Athletic, Personal trainer in the morning, bartender by night. I'm masculine and have the smell to match it. As you can see from my reviews, everyone needs a bit of this alpha and I have yet to disappoint. ;)

I'm DDF. Please feel free to hit me up with any requests, I offer a variety of items that I wear and absolutely will hear your requests.

If you're having a hard time messaging me, please email me at mikesrunsplacesforu@gmail.com. I respond quickly and we'll have you set up to go in no time!

Talk to you soon, pervs.