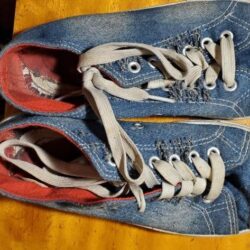 these were my summer sneakers. Dirty worn smelly. My feet sweat very bad and on top of that these are SUMMER shoes!!
31 total views, 0 today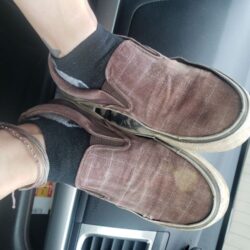 Worn for several years, very loved Airwalks, the holes and stains just add more character! Brown base, light pink/white plaid design, very dirty rubber. Could […]
38 total views, 0 today
Favorites
Your favorites will be here.